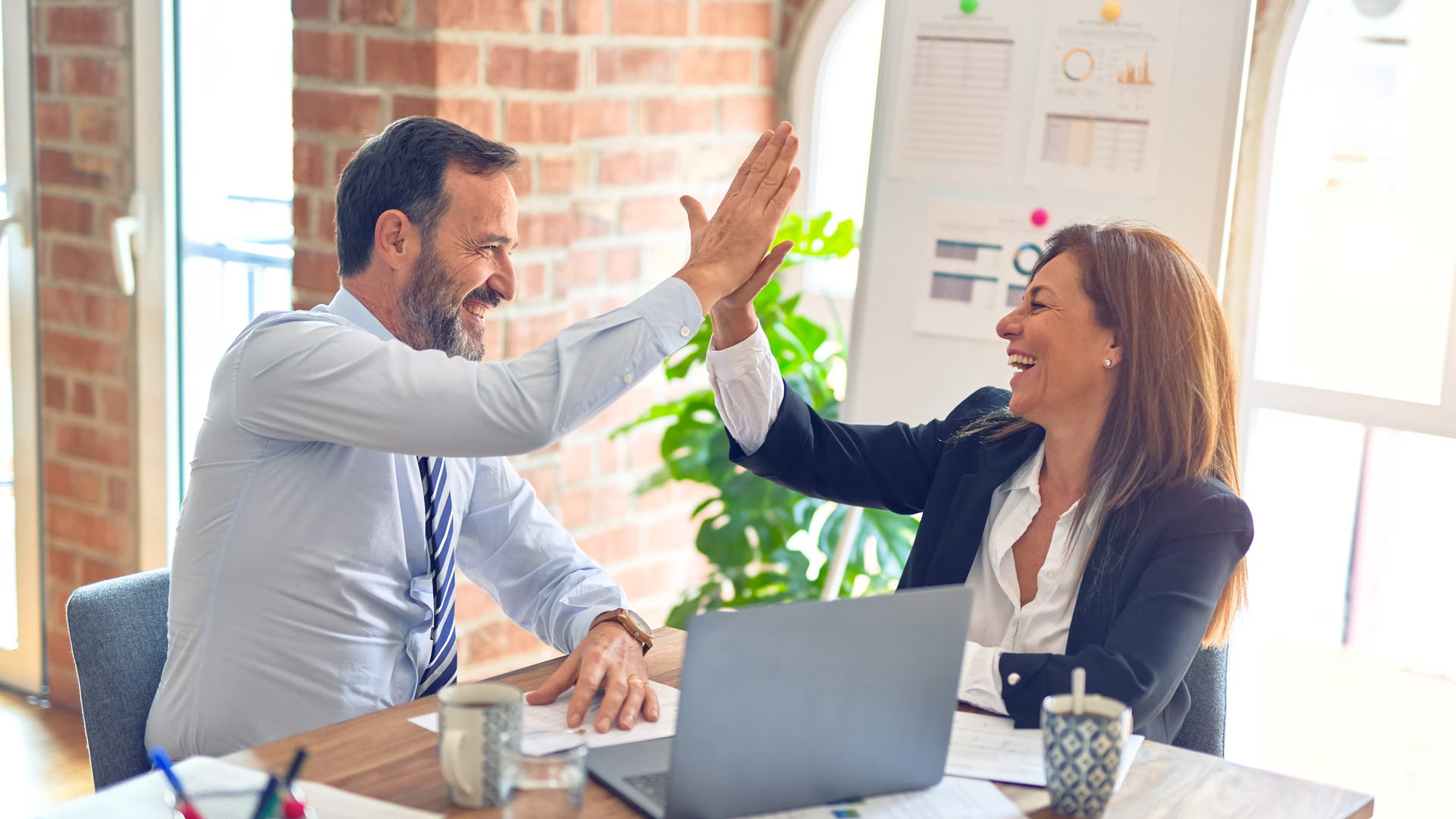 For the third time, the Financial Times identified the fastest growing companies in Europe. Award-winning: the Financial Times: Gute Marken Online, the award-winning platform aggregator for the fashion and lifestyle industry.
In cooperation with Statista, the Financial Times has identified the 1000 companies in Europe with the highest sales growth between 2014 and 2017. In the selection process, Gute Marken Online was able to outperform tens of thousands of companies from 31 European countries who were identified by Statista as potential candidates for the ranking.
The ranking, which analyses not only the fastest-growing companies but also their structure and development, is based on the respective sales growth between 2014 and 2017. Gute Marken Online GmbH is owner-managed and, as an aggregator, offers its sales partners a full e-commerce service that enables them a simple and quick start in growth-driven e-business. "Most premium fashion brands are managed digitally by only a few people," says Thorsten Höllger, CEO of Gute Marken Online GmbH, explaining the growing demand in the fashion and lifestyle sector. "In the long run, medium-sized fashion companies will not be able to counter the increasing complexity and competition from billion-dollar companies economically alone. For economically thinking brands, the Verbund solution from Gute Marken is therefore ideal. With this basic philosophy and orientation, Gute Marken Online is now one of the leading European companies, according to the Financial Times.
The Financial Times report also examines why growth is seen as essential and presents hitherto unknown places in Europe where important innovations are developed and realised. In addition, the Financial Times examines the nature of economic policies that lead to sustainable growth. The Special Report is a piece of independent journalism commissioned and written by Financial Times journalists. It is published, accessible to everyone, in the Financial Times and online without a paywall.
Thorsten Höllger, Managing Director of Gute Marken Online, comments on the results and gives an outlook for the future: "We are delighted to have been recognized by the Financial Times as one of the fastest growing companies in Europe. It shows that we are in the right position with our retail business. More than 50 brand manufacturers from the fashion and lifestyle industry rely on the expertise of our employees every day, who form the foundation of our success".
The economic performance has been rewarded with various awards so far. After the economic performance of Gute Marken Online has already been rewarded by FOCUS / Statista and KPMG / Gründerszene, Gute Marken Online recently received the coveted Deloitte Technology Fast 50 Award. In addition to the growth, the Initiative Mittelstand, represented by the jury of the IT Innovation Award, awarded the company Best of 2018 in the category "E-BUSINESS". The jury cited the particularly innovative solution that makes "medium-sized companies fit for a successful future" as the reason for the award.
You can see the whole list here: https://www.ft.com/content/238174d2-3139-11e9-8744-e7016697f225